Founded in 1997, Trina Solar is the world's leading global PV and smart energy total solution provider. The company engages in PV product research and development, Manufacture and Sales, PV Project Development, Operation and Maintenance; Smart Micro-grid and Multi-Energy complementary system development and sales, as well as Energy Cloud-Platform operation.
In 2018, Trina Solar launched its Energy Internet of Things (IoT) brand and initiated the Trina Energy IoT Industrial Development Alliance and New Energy IoT Industrial Innovation Centre with worldwide leading enterprises and research institutes. The company is committed to becoming the leader of the global smart energy industry. For more information, please visit www.trinasolar.com.
Trina Solar recognized as "Top Performer PV" among global module manufacturers for the fifth time in a row. Winners of the award are selected based on the annual PV Module Reliability Scorecard report released by PVEL and DNV GL.
Trina Solar quality director Zhao Mengyu said, "It is encouraging to see that Trina Solar has been recognized as a Top Performer for the fifth time in a row. Rigorous raw materials control and production line management processes ensure the high reliability of our modules. Trina Solar is committed to providing customers with higher-reliability and higher-value PV modules."
In terms of the production line manufacturing process, Trina Solar carries out a process quality control across the entire value chain. Nearly 100 control points are deployed for the silicon wafer and cell production processes, while over 100 control points are configured for the overall module production process.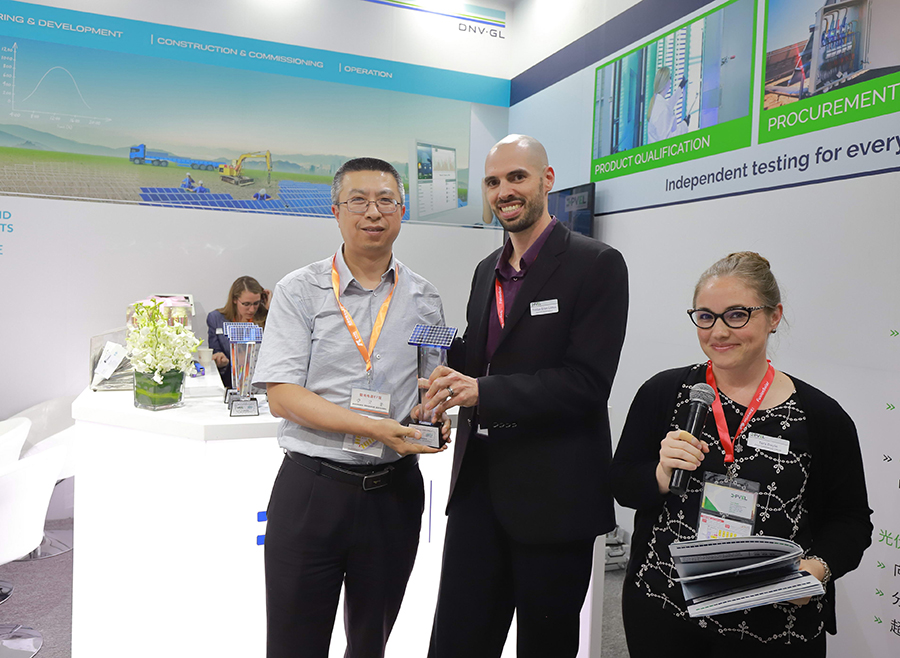 Optimizing efficiency
Trina continues to advance efficiency boundaries, with both P-type Monocrystalline and P-type Multi-crystalline cell conversion efficiencies reaching a respective 22.61(2016) percent and 21.25 (2015) percent respectively in the laboratory. Trina Solar State Key Laboratory of PV Science and Technology of China has set a new world record of 24.58% for a high-efficiency n-type mono-crystalline silicon (c-Si) i-TOPCon solar cell in May. 2019. Through technological innovation, we plan to continue breaking records and driving even higher efficiencies.